PRIAAS offer container loading supervision services. Our loading supervision program ensures that goods leave factory as per delivery date. Sequential stacking method or client desired stacking method is used. Goods loading is monitored row by row. The whole process is recorded & verified & container is sealed in presence of our inspectors.......
PRIAAS offer onsite supplier or factory verification service. A buyer or importer wanting to work with a new supplier always wants to ensure that their investment is in safe hands. PRIAAS auditors visit suppliers & factories. collects & record evidence needed to prove that supplier is a genuine business entity..........
PRIAAS offers a comprehensive Pre-shipment inspection system where problems are identified while the goods are with supplier. Our consistent inspection program not only saves buyers time involved in shipping bad products back to the factory, it actually helps buyers to grow their business in the ever growing competitive market............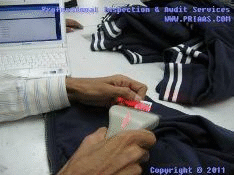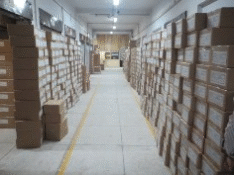 Our Online inspection system ensure early Identification of quality issues at the initial stage of product production, ensuring consistent quality. Online inspections are conducted working closely with supplier updating buyers at various stages of production. Online quality control also ensure intime delivery of goods...........
Professional Inspection & Audit Services
PRIAAS is your Inspection & Quality Control Partner
PRIAAS is an independent third party Inspection Company in Pakistan, Bangladesh, & India
We offer 3rd party Inspection & Audit Services to suit the needs of our clients across the globe.
With over 20 years of experience, we play the role of being eyes and ears of our valued clients.
PRIAAS is among the top Inspection Companies in Pakistan.

PRIAAS offers Pre-shipment Inspection, Online Inspection, Product Audit and Sourcing Services for Textile Wear, Home Textiles, Denim Jeans, Terry Towels, Footwear, Leather Garments, Gloves,
Sports goods, Soccer balls, Surgical instruments, etc.
PRIAAS offers Apparel Buying House services in Pakistan and have coordinated manufacturers of
Denim Jeans, Textile wear, Working & Industrial Gloves, Sportswear, Compression Wear, Fitness Wear, Leather Garments, Towels, Footwear, and numerous other products.
Sialkot promotional foot ball inspection football inspection soccerball inspection online inspection company Inspection companies Pakistan Inspection services Pakistan Quality Control Pakistan Au
Updated
26-10-2019 23:22:18 +0500

Legal 2019
PRIAAS